Introduction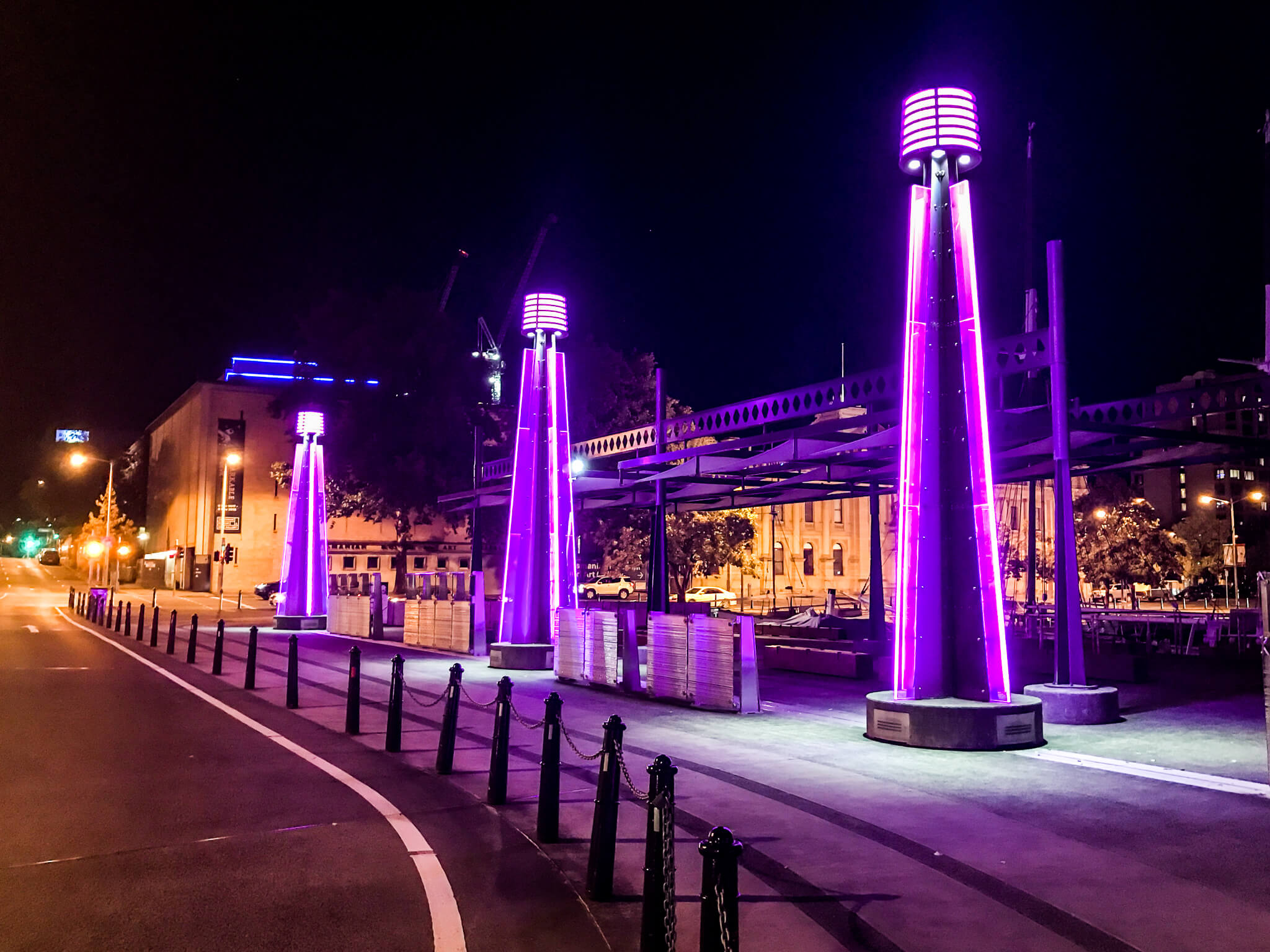 The dynamic illumination of exterior facades and features is a great way to highlight many different types of buildings, artworks and installations. Using advanced LED lighting systems Aqualux can provide energy efficient, colour changing lighting solutions that can be used to promote events, recognise charities and sporting team achievements as well as add more visual interest to a building or feature.
Over the past decade, the growing popularity of various lighting events such as VIVID Sydney, the Guangzhou Light Show and the famous Hong Kong Lighting Show have all led to increasing interest in adding nighttime visual appeal to buildings and facilities in order to draw attention and support local events.
Aqualux provides a full suite of products and project support from concept development to systems integration, maintenance and programming.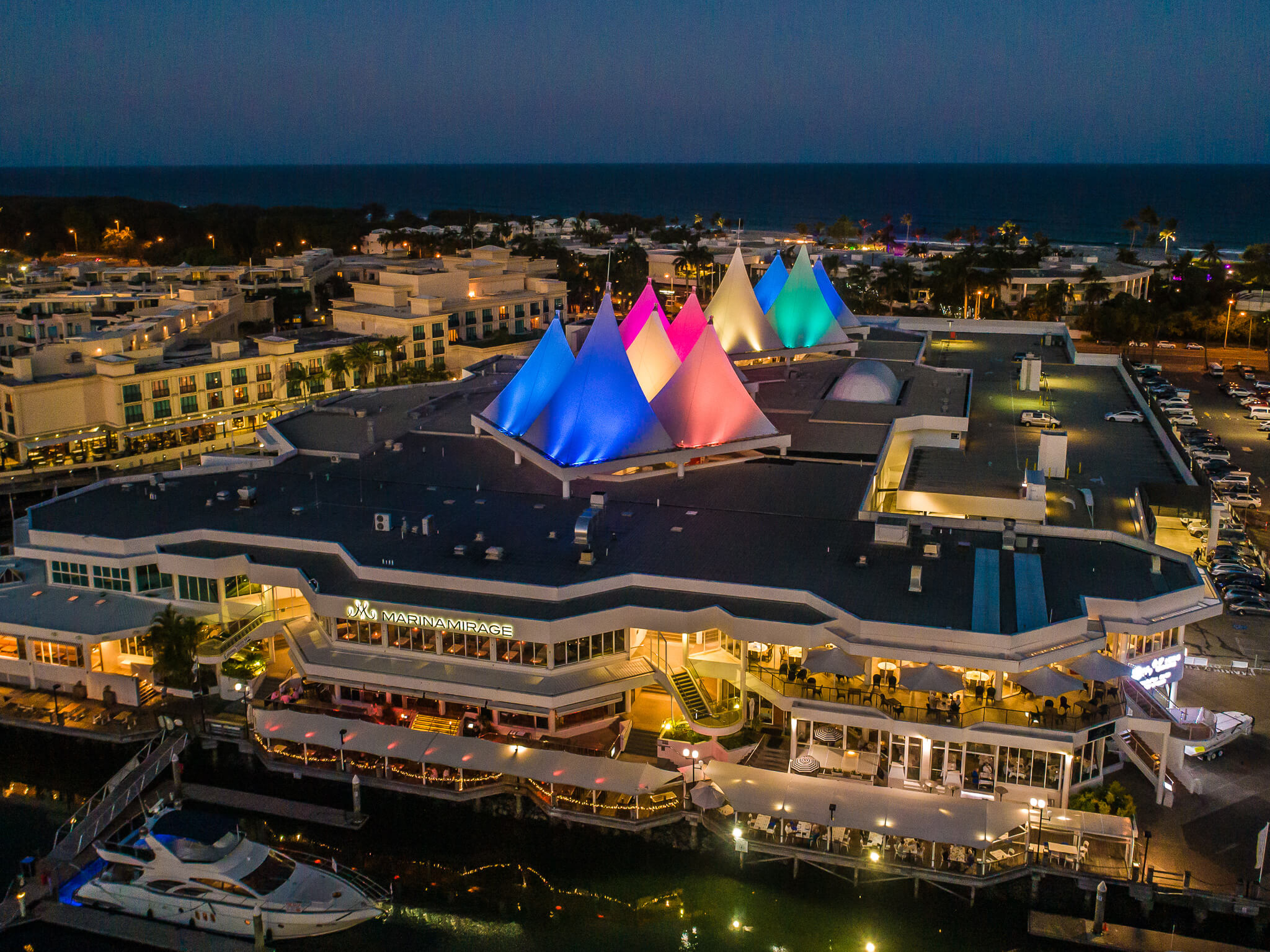 Case Study: Marina Mirage Sails
Aqualux was involved from the concept development stage through to the design and installation process, along with Alpha LED and Wolfie IT.
The project brief was to illuminate the sails of the landmark Marina Mirage shopping centre and utilise the structure as a canvas for RGB illumination according to various events and other lighting requirements.
In total more than 50 AQL-910 RGBW floodlights were utilised as well as a Nicolaudie Stick-DE3 control system.
The various stake holders were extremely pleased with the result and the effect can be seen every night in Main Beach, QLD.
Aqualux RGB Architectural Lighting
A full range of commercial grade fixtures to illuminate many types of projects from small, high-end residential to large public space and hospitality venues.
AQL-910 RGB/W High Powered Floodlights
AQS-500 Neon Flex
RGB Inground Uplights
Underwater RGB Lights
Services
System design & integration
Circuit design
Programming
Maintenance
Control Systems
Wide range of control system products and integration services to cover many scenarios, including remote, off-site control.
Madrix
Nicolaudie STICK
Casambi
DALI
CBUS
Dynalight
L-TECH
Integration with RTI, AMX, Crestron, Control 4